Known for its sparkling beaches, gorgeous scenery, and exciting events, Fort Lauderdale shines bright — and rightly so. Residents and visitors alike enjoy the vibrant cultural scene, dine on delicious cuisine from a number of restaurants and immerse themselves in the beauty of the great outdoors. From its family-friendly activities to its high popularity for vacationers, this gorgeous city has a lot to offer.
You will easily fall in love with the luxurious beach homes, a plethora of entertainment options, and great access to nature. As you're gearing up for fall, you may be searching for creative ways to add an extra sparkle to your wardrobe — or perhaps recreate it entirely!
With its diverse array of charming boutiques to stylish stores, the gleaming Fort Lauderdale is the perfect place to make all your shopping dreams come true. Here are a few of our favorite local spots to shop for fall fashions in Fort Lauderdale.
Briny Boutique
Celebrate fall by making your way to Briny and checking out their exciting new selection. Whether you need a new outfit for an upcoming work function or a family reunion, you're certain to discover a striking one here. From beautiful dresses to comfortable joggers, there are lots of unique and stylish options to choose from.
Featuring swimsuits, rompers, jeans, and much more, this darling boutique is sure to leave a lasting impression. You'll be smitten by the lovely handbags as well as the riveting sales. With its glowing reviews and stellar fashion sense, this is the ideal place to begin your shopping extravaganza. If you want to discover a white, stylish romper or flowing, luxurious skirt, stop by and experience all this upscale shop has to offer.
Essentials
Come to Essentials to meet all your wardrobe needs! Here you'll find an abundance of women's apparel and accessories. Located close to Port Everglade, this full-service boutique is well-stocked with everything from thoughtful gifts to beautiful jewelry.
If you want an exciting outfit to enhance your closet or a new pair of shoes, this is the spot for you. Essentials stocks pieces from notable and prestigious designers such as Frank Lyman, Lior Paris, and many others. From the stylish tops to the marvelous pants, there is something special here for everyone.
With excellent sales always on rotation and personal appointments available, this warm and welcoming boutique is happy to assist you on your shopping journey. Make a trip to Essentials for a splash of color and a stellar selection of clothing.
Marcella's
Featuring a newly curated fall selection, this shop is the ideal place to begin your shopping journey. Here you and your friends will discover an array of striking outfits. From cream-colored crop tops to lacy white dresses, there's sure to be something lovely that appeals to you.
If you need tips on how to sharpen your fashion sense or discover your personal style, you can schedule a private appointment with one of the boutique's expert stylists. Marcella's expert associates will offer you guidance on how to let your best self shine through each and every item you wear.
If a loved one's birthday is coming up, purchase a gift card for them from Marcella's. This will be an exciting opportunity for them to explore all this top-notch boutique has to offer. From the exquisite blouses to the leather handbags, there are so many exciting items to discover here while you shop with friends!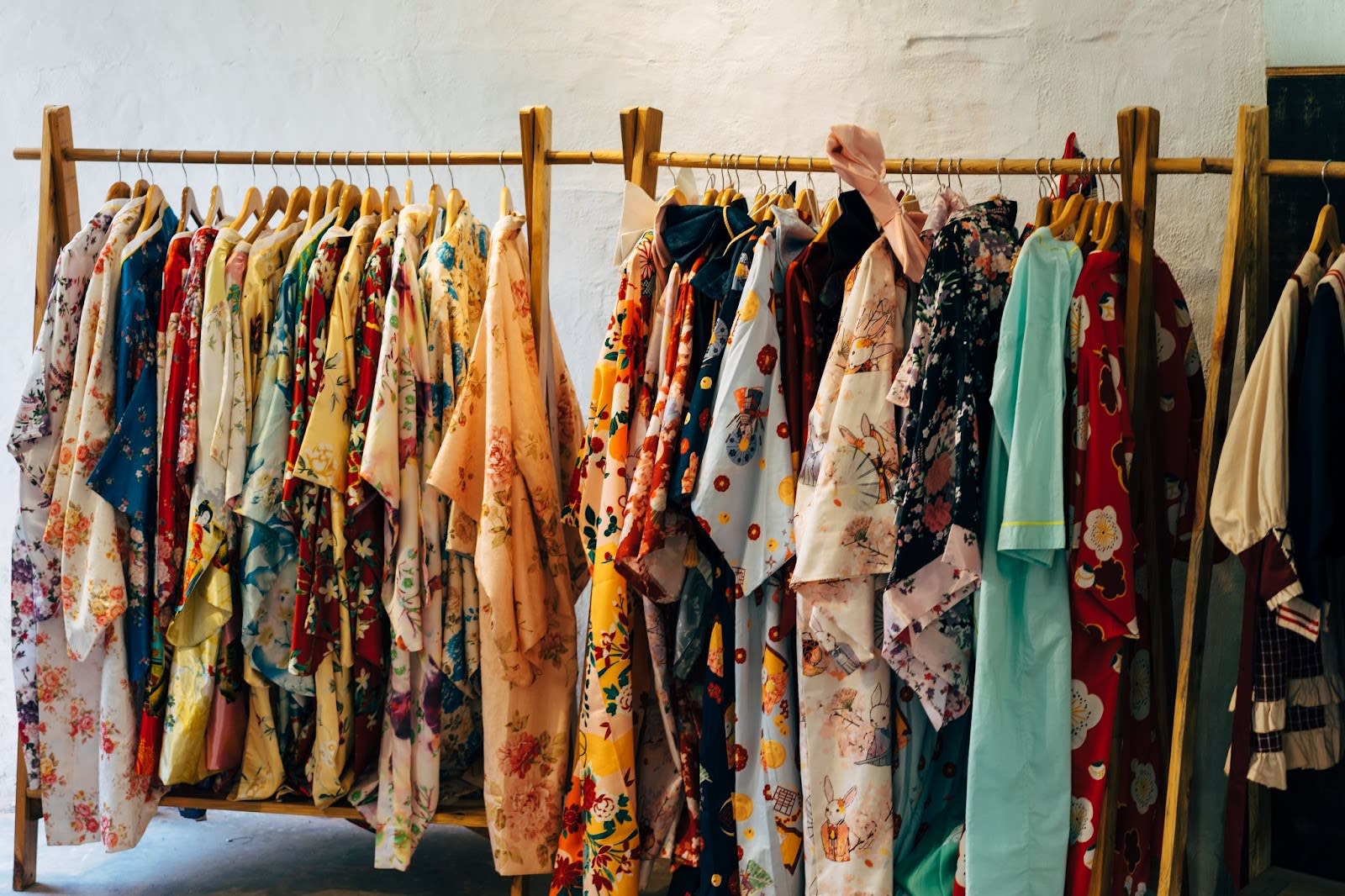 Revival
For clothing with some extra spark, pay a visit to the exciting Revival boutique. Living up to its name, this shop offers a vibrant array of clothing for women of all ages. There are camo jumpers, cozy sweatshirts, stylish pants, and much more.
When you walk through the doors here, you'll be greeted by professional and friendly customer service members. They will be happy to answer any questions you may have and help you on your quest to find whatever you may be looking for. While you're here, make sure you check out the fabulous denim selection and peruse the stylish jackets. The fall essentials section is a must-see as well.
Ready to pick out the perfect top and exquisite accessories to complete your look? You'll be delighted you chose to pay a visit to Revival.
Harbor Shops
The gorgeous Harbor Shops offers many boutiques in one easily accessible setting. Here you can discover a plethora of new and exciting outfits without having to go too far. With the latest in designer apparel and trendy shoes, this outlet offers all your heart could desire.
If you're searching for the perfect pair of jeans or comfortable knit sweaters for the change in season, this is the place for you. Gather your friends and come on down! After a full day of exploring, you and your crew can enjoy a satisfying and scrumptious meal at one of the many nearby dining options.
The Wander Shop
With its sunny, happy atmosphere, this wonderful shop provides a host of thrilling outfit selections. Whether you're searching for a cute sundress or the perfect pair of pants, you can find all that and more here. Don't forget to stop by the top-notch shoe section or take a gander at the vibrant earrings.
New items are arriving all the time at The Wander Shop. Who knows — perhaps you might unearth the romper of your dreams or find the perfect hat for any occasion. Don't forget to check out the candles, stationery, and bath and beauty products. It's a great place to purchase a special wedding or baby gift for a loved one!
Tonieh
At this elegant boutique, you can discover the style and color that's right for you! Make an appointment with the amazing Tonieh, who will help you find the perfect look. You will marvel at the creativity, color, and quality of the stellar clothing selection here.
From flowing dresses to vintage apparel, there is truly something special for everyone here. You are certain to fall in love with the plethora of gorgeous and elegant outfits at Tonieh. And don't miss out on the beautiful straw hats or the intricately woven handbags!
Whatever the next occasion on your calendar may be, Tonieh has the perfect outfit for you. If you're planning a shopping day out with your friends or searching for an exciting addition to your closet, make a beeline to Tonieh!
JMC Laughlin Boutique
With a diverse range of clothing for women and men, JMC provides top-notch style for any outing. Here you can find striped pants, silk dresses, and an abundance of vibrantly colored sweaters. Offering a diverse selection of comfortable and classic clothing, this pristine boutique will keep you coming back time and again.
After perusing the clothing aisles, take a peek at the exciting accessories, ties, belts, and handbags. If you're searching for a fashionable travel tote or suitcase for your next vacation, stop by the well-stocked travel section to check this item off your to-do list.
Want to reinvent your style and prepare for the changing seasons? Look no further. JMC is the spot for you!
Free People
A shopper's dream come true, the fashionable chain boutique Free People offers the latest trends. Here you can discover everything from charming dresses to top-notch sportswear. Whether you are looking for an outfit for a casual meet-up with friends or something special to wear for your upcoming date, you are certain to find an outfit that catches your eye!
With stellar shoes, must-have accessories, and an elegant array of beauty and wellness products, Free People carries a wide selection of mesmerizing goods. Embrace the sheer wonder of colorful jewelry, cozy socks, and gorgeous scarves. Who knows? You just might discover the perfect addition to this season's wardrobe.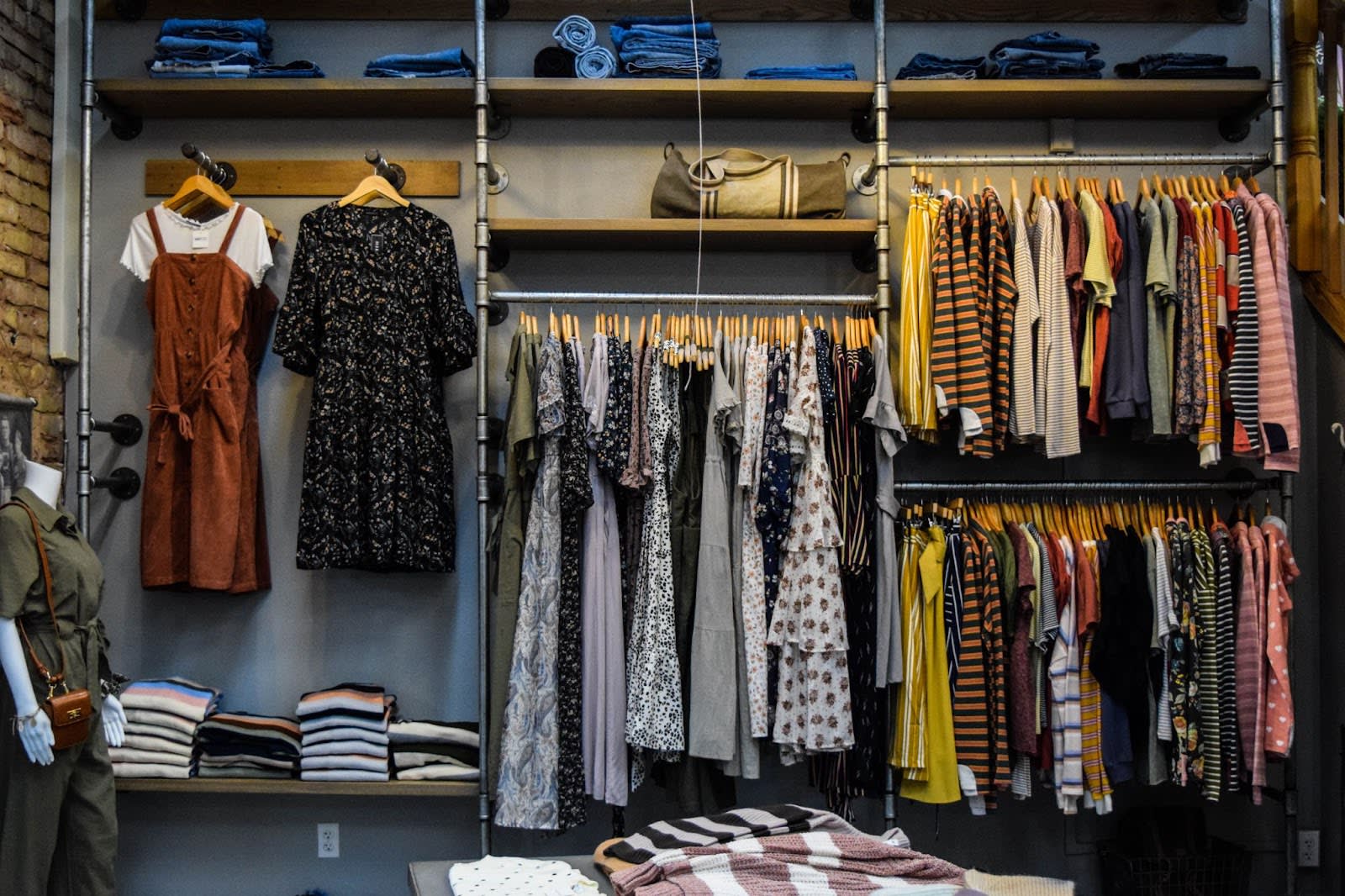 Interested in exploring Fort Lauderdale? Contact real estate agent Patty Da Silva today. As an expert in homes for sale in the area, she and her professional team will walk you through the homebuying process and help you find your perfect dream home.