Great beaches, upscale neighborhoods, and plenty to eat, see, and do. There's little doubt about Broward County's appeal.

Tucked between Miami to the south and Boca Raton to the north, Broward County has something for everyone. From the dynamic oceanside city of Fort Lauderdale to the always-happening Hollywood to the county's more secluded western stretches, whatever the lifestyle, there's a city or neighborhood in Broward to match your tastes.

That varied, eclectic lifestyle also carries great appeal for professional athletes. From basketball to football and golf to hockey, Broward is most certainly all about that sporting life. Let's explore South Florida's professional athletes who call Broward County home.
Dan Marino, Professional Football, Fort Lauderdale
NFL Hall of Fame quarterback Dan Marino requires no introduction to sports fans in South Florida. As the play-caller for the Miami Dolphins for 17 seasons, Marino left an indelible legacy on both the record books and South Florida sports fans. Over the course of his career, which also includes broadcasting, the Pittsburg, Pennsylvania native developed an affinity for Broward County real estate, having owned a home in Windmill Estates Ranch in Weston, a nearby condominium also in Weston, and another residence in Parkland. More recently, the former NFL passing yards leader was living in a waterfront estate in Fort Lauderdale.
Nick Bosa, Professional Football, Fort Lauderdale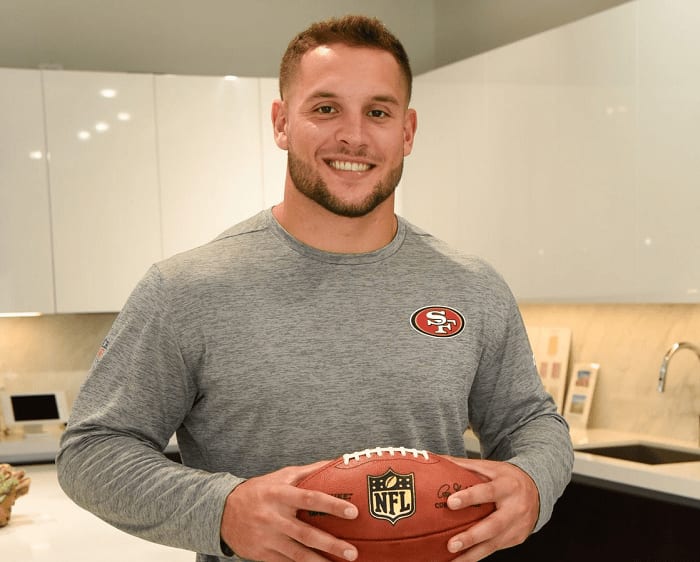 Credit: Sun Sentinel
Broward County high schools have an illustrious football lineage. In 2020 alone, 59 Broward County alumni from 21 area schools claimed a spot on NFL rosters. Those who leave also have a penchant for returning, as is the case with Fort Lauderdale native and St. Thomas Aquinas graduate Nick Bosa.

Drafted by the San Francisco 49ers, Bosa's father, John, also played in the NFL, and his brother Joey currently plays for the Los Angeles Chargers. Although he calls the West Coast home for much of the year, Nick also owns a 2,500 square foot condo at 30 Thirty North Ocean, a luxury development along Fort Lauderdale's Ocean Boulevard.
The Florida Panthers, Professional Hockey, Sunrise
Okay, it's a whole team of professional athletes. But in our book, that makes it even more impressive. Yes, Broward County stakes its claim as a player in the world of professional sports by playing host to the National Hockey League's southernmost team: the Florida Panthers.

Initially founded in Miami in 1993, the Panthers moved to the Broward County community of Sunrise in 1998. The team plays home games at the majestic, 20,000-seat BB&T Center at 1 Panther Parkway, located 30 minutes from Fort Lauderdale and 45 minutes from Miami. While success hasn't come easy for the NHL team, they've become a celebrated staple of Broward's sports scene and provide the area major league credentials.
Helio Castroneves, Professional Racing, Fort Lauderdale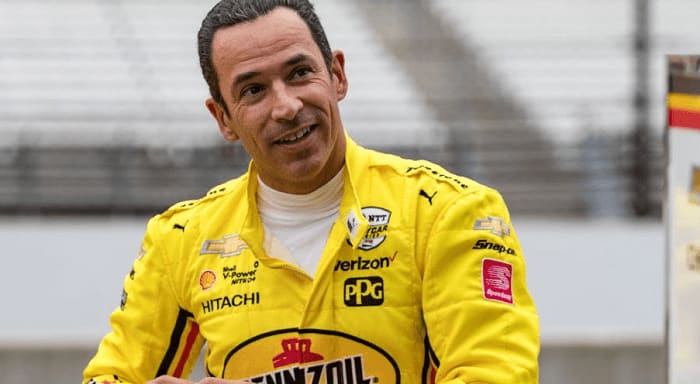 Credit: NBC
Proving the broad appeal and draw of Broward County for those from all walks of life, our next athlete hails from Brazil: three-time Indianapolis 500 winner Helio Castroneves. Long a popular figure in American motorsport, Castroneves won the Indy 500 in 2001, 2002, and 2009. He gained plenty of notoriety and a number of new fans for competing on and winning the fifth season of Dancing with the Stars. Although he's technically now a former resident of Broward County, we'll make an exception since Castroneves only recently sold his renovated 1950s-era home in December 2020. The 4,000-square foot residence sits on a prime canal lot adjacent to the Intracoastal Waterway.
Jason Taylor, Professional Football, Plantation
Former Miami Dolphins standout Jason Taylor has long made Broward County his home off the field. Having started for the Dolphins for over a decade, Taylor also played for the Washington Football Team and the New York Jets before playing one final season in South Florida and retiring with Miami. A six-time pro bowl selection and former recipient of the Walter Payton NFL Man of the Year Award, he was inducted into the Pro Football Hall of Fame in 2017. Like fellow Broward County resident Helio, Jason also starred in Dancing with the Stars, finishing as runner-up during season six. Taylor previously owned a mansion on Paddock Road in Weston before settling into his current 4,352-square foot home in Plantation, 15 minutes west of Fort Lauderdale.
Lexi Thompson, Professional Golf, Coral Springs
Considering Florida has more golf courses than any other state, it comes as no surprise that golf is a favorite pastime in Broward County. One local star took that pastime more seriously than most and made it her profession. Born and raised in Coral Springs, LPGA Tour player Lexi Thompson has made a lasting impression on the professional golf world. Only 25, the young linkster is already a veteran of the LPGA, having turned professional at the age of 15 (she was 12 when she played in her first U.S Women's Open). She's accumulated 14 worldwide wins, including 11 on the LPGA Tour and a major championship in 2014. Although Thompson recently relocated from her childhood Broward County home, she didn't move far — just 30 miles to the north to Delray Beach.
Misty May-Treanor, Professional Volleyball, Coral Springs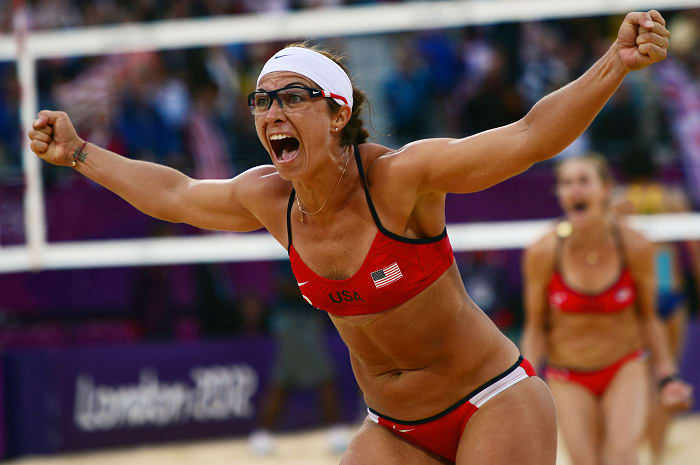 Credit: New York Times
You don't need to be a die-hard sports fan to know about or appreciate the accomplishments of our next Broward County professional athlete. Volleyball legend Misty May-Treanor first rose to prominence as a standout college player, winning the 1998 NCAA volleyball title with Long Beach State University. She later played on the U.S. women's national volleyball team. May-Treanor found her calling though on the white sand courts of professional beach volleyball. And the beach is where she became an international star, partnering with Kerri Walsh Jennings to win three consecutive Olympic gold medals and retiring as the most successful female beach volleyball player of all time. Her primary residence is in Coral Springs.
Scottie Pippen, Professional Basketball, Fort Lauderdale
Although he played Robin to Michael Jordan's Batman, Scottie Pippen's talent and achievements speak for themselves. The Arkansas native earned six NBA titles, two Olympic gold medals, was a seven-time all-star, and finished his career being named as one of the 50 greatest players in NBA history. He was elected to the Basketball Hall of Fame in 2010.

Pippen also amassed a collection of real estate holdings, including a former residence in Illinois, a Los Angeles-area mansion that serves at his primary home, and a Venetian-style, Fort Lauderdale mansion in the exclusive Harbor Beach neighborhood. Award-winning architect Randell Stofft designed the grand affair, and yes, the house even includes an outdoor basketball court.
Warren Sapp, Professional Football, Hollywood
Hollywood and South Florida have long been a draw for celebrities and non-celebrities alike who prefer an always-on-the-go lifestyle. Retired NFLer Warren Sapp is no stranger to South Florida living. Having starred at the University of Miami in college (becoming a Heisman finalist in the process), Sapp would help bring the Tampa Bay Buccaneers their first (and so far only) Super Bowl title in 2002. He also served as a longtime analyst for the NFL Network and was inducted into the Pro Football Hall of Fame in 2013. Sapp maintains a home in a 2,115-square foot condo along South Ocean Drive in Hollywood.

Ready to explore the best of Broward County Luxury real estate? Contact Luxury Homes by Patty Da Silva today to start your home selling (or buying) journey. From Fort Lauderdale real estate to Weston homes for sale, allow Patty's experience and expertise to be your guide to South Florida.

*Header Image Credit: Sun Sentinel