Thousands of tourists travel to Florida every year—and whether it's to wander the beach or lounge in a cabana and await a cocktail—it's safe to assume that an ideal vacation can be found somewhere in this beautiful state.
Broward County is home to some of the best resorts and luxury spa amenities in the Sunshine State, where visitors can stay close to the waterfront and wake up just feet from the wide, sandy beaches. Wherever you choose to stay in Broward County, leave the stress of your life behind, and enjoy some of the best luxury resorts in the state.
The Ritz Carlton Fort Lauderdale
As the only resort in Fort Lauderdale to receive the Five Diamond rating by AAA, the Ritz Carlton has a lofty reputation to uphold. Guests can arrive knowing they'll be staying in luxurious rooms with ocean views, a state-of-the-art theater system, a marble tub, and the option for in-room dining. Guests are also welcome to dine at the Burlock Coast restaurant (featuring farm-to-table cuisine) or the Poolside Café. Ritz Carlton guests are allowed paid access and use of the Grande Oaks Golf Course, a par-71 course. A fitness center is available for maintaining your workout routine and a business center ensures those working remote jobs do not fall behind schedule. Just make sure to leave room between work and play for total relaxation.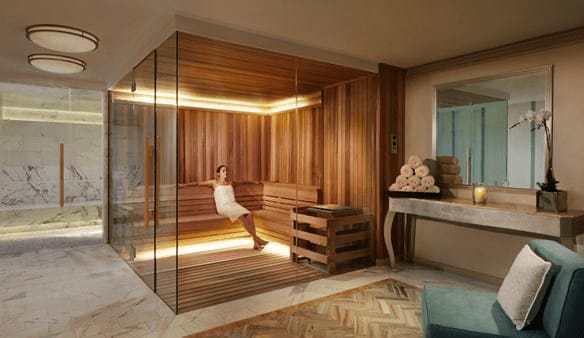 The on-site spa offers experiences inspired by the local environment, with natural ingredients like salt and citrus used to highlight your immersion into Floridan luxury. Individuals and couples are able to order from a variety of services, which include facials, massages, manicures and pedicures, and haircuts, colors, braids, and extensions. Enhance any of these experiences with the addition of eye and face masks, personal training lessons, or the purchase of a pool pass. The hotel boasts a twenty-nine thousand square-foot pool deck with an accompanying heated infinity pool for those who prefer a temperature-controlled dip in the water.
PURE Spa at the Pelican Grande Beach Resort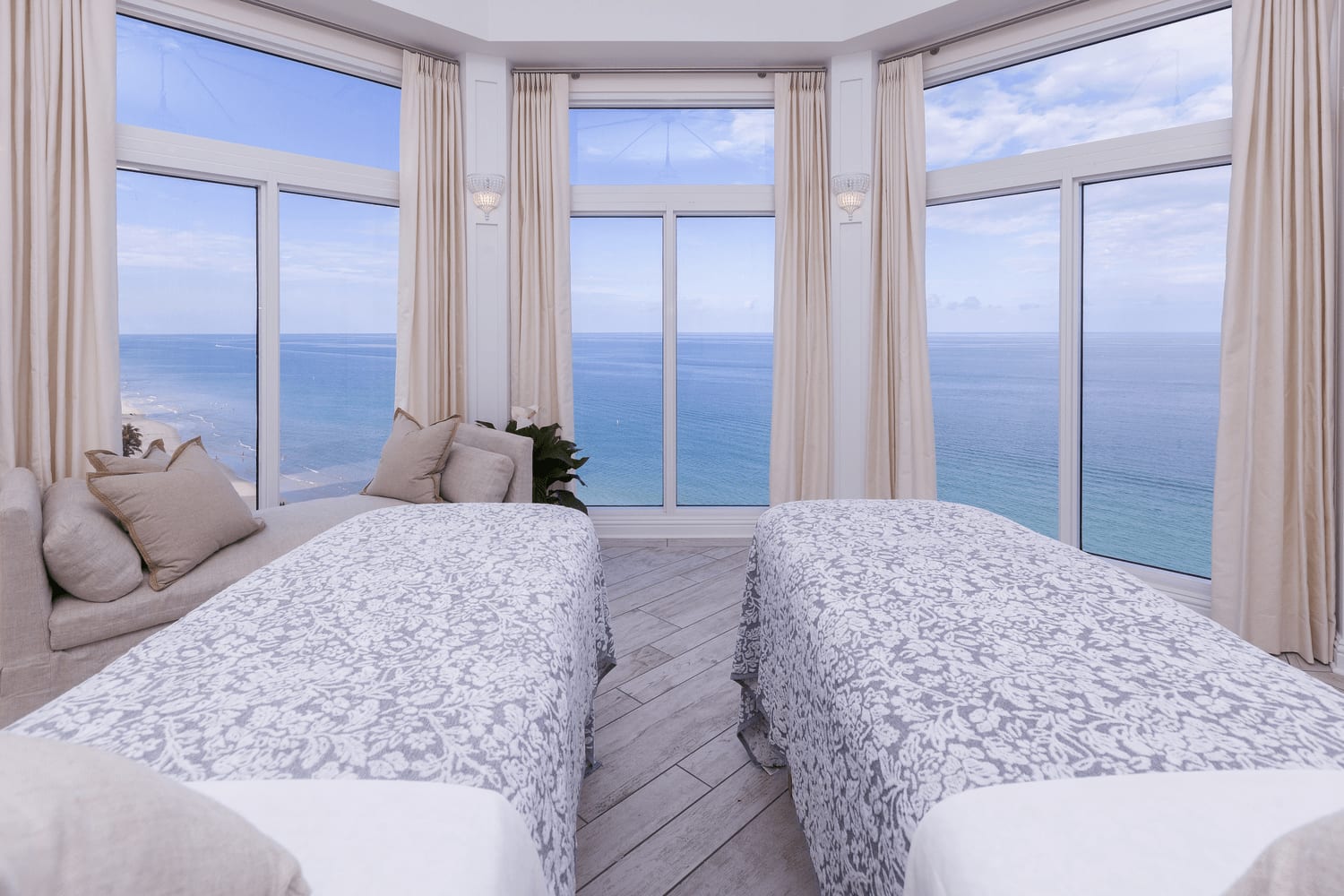 The Pelican Grande Beach Resort provides guests the opportunity to disconnect from the many stressors of daily life, and reconnect with themselves and the people they love. Immediately adjacent to the Pelican Grande, a private beach awaits guests in the bright Florida sun. The freshest seafood and meats can be found at the resort's Ocean2000 restaurant, while the Emporium ice cream parlor serves up coffees, bakery items, and a collection of souvenirs and mementos.
Guests have the option of taking massages in their hotel room, but who'd want to miss out on the unobstructed Atlantic Ocean views to be seen from the spa's outdoor terrace? Ocean2000 fare is available between spa treatments, and full-body pampering is always just a few moments away, making for the perfect, peaceful afternoon. Treat yourself to the Purely Indulgence massage, facial, and manicure-pedicure combination, or bring special someone along for the Pure Tranquility couple's experience.
Auberge Beach Residences and Spa
Just minutes from the Fort Lauderdale airport is the modern Auberge Beach Residences. Whether you're looking to make a short stay or come for an extended period of time, the one-to-five-bedroom residences feature all the amenities necessary for making you feel at home. Make breakfast in the gourmet kitchen, soaking in breathtaking views through the floor-to-ceiling windows, or take your food out on your balcony and breathe in the salty ocean air above a private beach. A handful of on-site amenities are at your fingertips: a fitness center, the Napa Valley wine room, multiple pools with cabanas, or the signature Cigar Lounge are all excellent options for kicking back.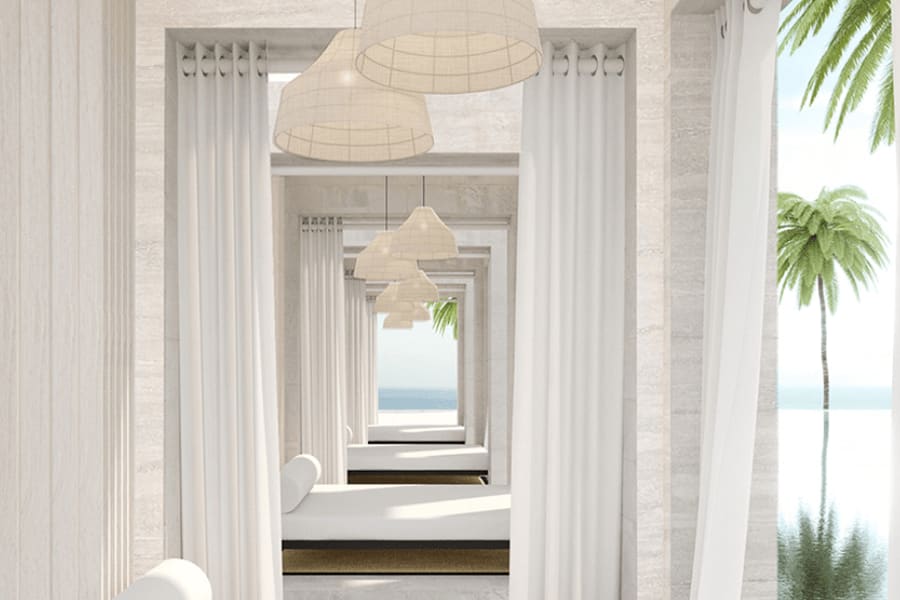 A hot steam room, sound meditation lounge, salt cave, and infrared sauna are just a few of the holistic wellness experiences to be had at the Auberge Beach Spa. Participate in a fireside meditation, a sunset wellness talk, or a yoga class. Spa practitioners take pride in utilizing organic, biodynamic skincare, bath, and body products. The spa is open Tuesday through Sunday—through hours vary, so check before walking in.
Seminole Hard Rock Hotel and Casino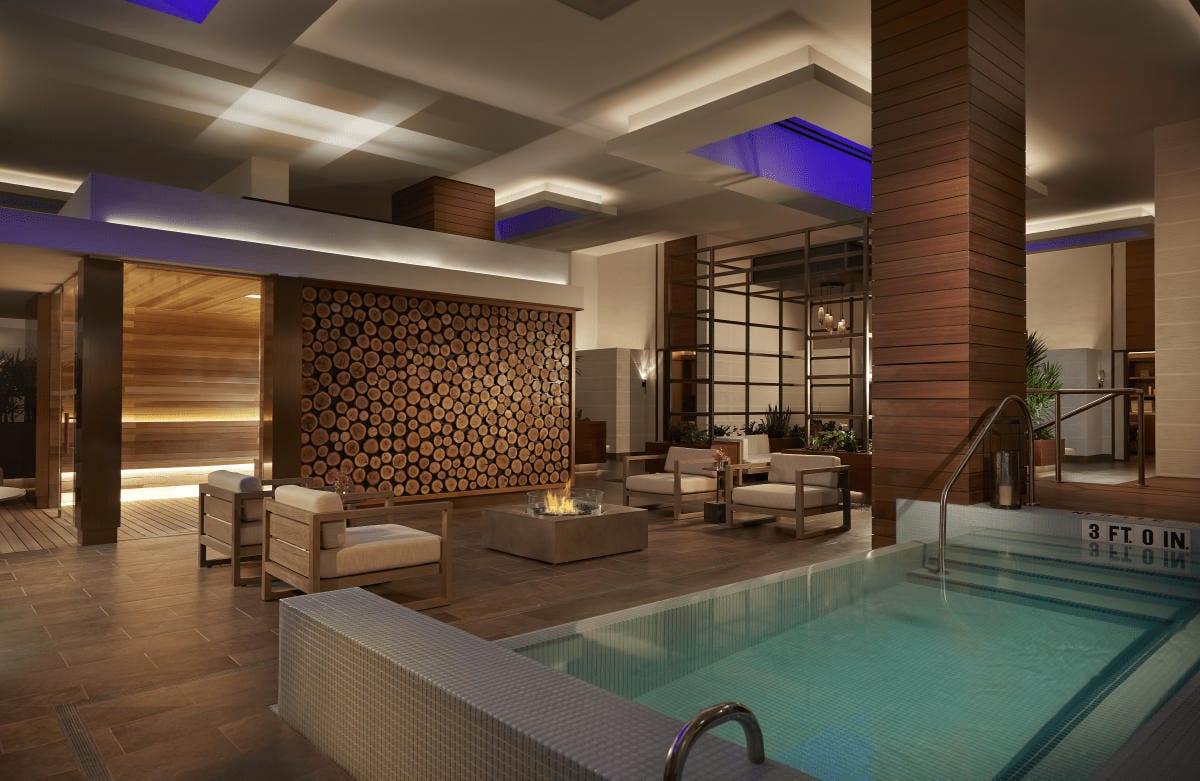 The Seminole Hard Rock Hotel and Casino is a vacation retreat that offers a little something for everyone. The hotel spans thirteen and a half acres of recreational water space in three distinct areas. This includes a private tropical lagoon with waterfalls, a large expanse for canoeing and paddleboarding, and an open beach space. Once you've worked up an appetite, the Seminole Hard Rock has curated fare to suit any craving. Enjoy contemporary plates at the Fresh Harvest Buffet or Japanese fine dining at Kuro. Perhaps one of the largest attractions with Hard Rock tourists, the casino, is the place to play all your favorite slots, poker, and table games. When you've had your fill of action in the casino, retire to the spa to unwind. A salon and barbershop are on-site to help you look your best while the array of services and treatments are on the menu to help you leave feeling your best.
Bonaventure Resort and Spa
A little further off the beaten path, the Bonaventure Resort in Weston offers guests the opportunity to be one-time customers or returning VIPs. This Four Diamond-rated destination is nearby an assortment of shopping options, leisure activities like golf and tennis, and an enormous spa. Fitness classes, gym, steam room, sauna, and whirlpool amenities are all available to be utilized by members. The spa at the resort offers a variety of training, treatments, and spa services to help you relax.

Looking for luxury homes for sale in Broward County?
When you're ready to look for luxury homes for sale in Broward County, the best way to search is with experienced Broward County real estate Broker Patty Da Silva and Realtor Chris Green. Patty and Chris's local expertise, market analysis, and superb customer service will help you find your luxury Florida dream home. Contact Patty and her team today!