It's no question that you begin to take your boating to the next level when you decide to purchase a yacht. However, most first-time yacht buyers can get lost in the sea of options without experience or background knowledge, especially when glamorous designers and speedy engines are being proposed to you.

We know that entering into the yacht-buying process is not something to take lightly. With this big decision ahead of you, we've compiled a list to help you prioritize capabilities, equipment, style, and so much more. Whether this is your first yacht or fifth, these tips can help any prospective yacht buyer find the perfect fit for you and your lifestyle.
Determine Your Purpose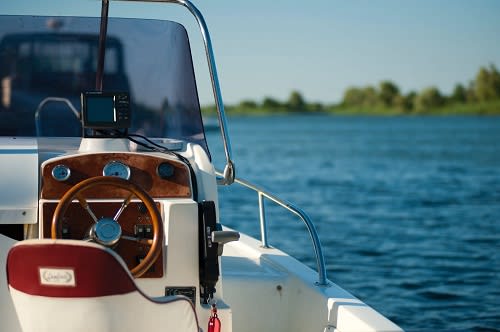 Deciding to buy or design a yacht is a big step, so you'll want to know exactly what the purpose is for your yacht before the searching process has even begun. Since today's yachts can be built for all sorts of activities, you'll want to prioritize your hobbies and interests during your yacht search, whether it's fishing, watersports, cruising, entertaining, year-round living, or a mix of everything.

For example, fishing-focused yachts may feature a large self-draining cockpit along with storage areas for your tackle and rods. Yachts intended for year-round living may have extra facilities like laundry machines, a dishwasher, a larger power supply, and more water-holding capacity.

After prioritizing your yacht's purpose, the functional aspects of your yacht will be easier to determine. Things like living arrangements, layout, and boat performance are crucial, but they cannot be decided without knowing how the boat needs to function for your specific lifestyle. 
Define Your Requirements
When it comes to yachts, everything is nearly customizable, especially the equipment and boat amenities. Relating to your yacht's purpose, you'll want to determine your yacht requirements to feel at home and meet your needs. For example, the tools in the living quarters of your yacht can include refrigerators, freezers, grills, a blender, a washer and dryer, air conditioners, waste systems, heating systems, or generators. In the electronic category, devices like Bluetooth integration, audio systems, satellite TV, GPS, night vision cameras, and underwater lighting can all help with navigation and entertainment.

Be sure to consider the length of time you'll spend out at sea. If short weekend trips are more your speed, some of these tools or appliances may not be necessary. However, month-long excursions may require more equipment that you simply cannot live without. Think back to your purpose to determine which amenities you'll want on your yacht. 
How Far and How Fast
Answering these questions will help determine how much fuel and water-holding capacity you'll need for your yacht, as well as how powerful of a motor you should have. This also helps eliminate half of the vessels on the market, narrowing your decision down even further.

Yachts are divided into two main categories: sailing yachts and motor yachts. A sailing yacht features a quieter ride, in which most find a great way to connect with nature around them, and sails help provide an eco-friendly way of powering your boat through the wind. Of course, most sailing ships are equipped with engines as a backup to the sails. On the flip side, motor yachts are faster, more intuitive to operate, and can offer more entertaining space and accommodations on board. Motor yachts are typically in higher demand, as they are more accessible when learning how to operate the yacht.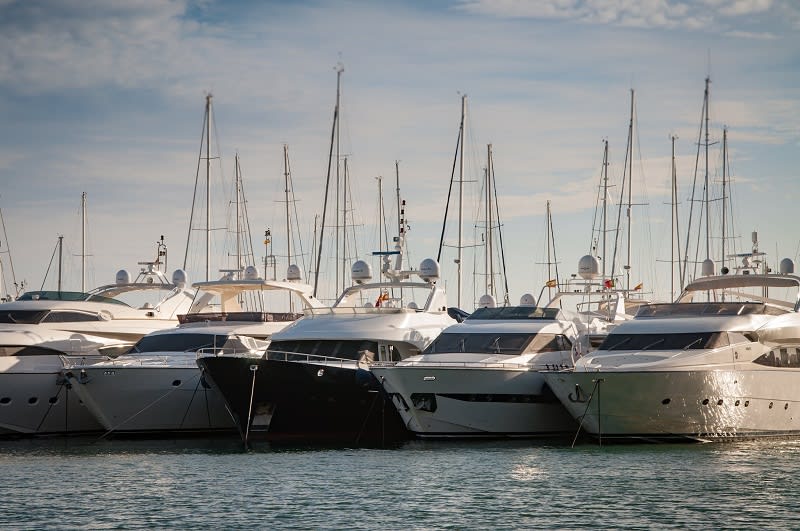 A Realistic Budget
Just as when you tell your real estate agent what your price range is when looking for a new home, you'll want to determine your budget for your new yacht and tell those involved with your search. Be sure to set a realistic figure, being completely honest about what you want to spend. It's also important to remember and include the boat's additional costs, like fuel, storage, insurance, and ongoing maintenance in your budget.

Keep in mind that the cheapest yacht may not fit your needs, whereas the most expensive yacht may not be superior. A smaller, newer yacht could be just as expensive as an older, larger boat. This is where your purpose, requirements, and needs come into play. Having this information in mind will also narrow down your options, getting you closer to the perfect yacht for you. 
Old or New
Depending on your budget and requirements for your new boat, you'll want to also consider whether you want a new or old yacht. This can be easily compared to buying a new or used vehicle. If you do decide to buy a used yacht, some may be the classic models built in the roaring twenties, adding to its charm and nostalgia. However, newer boats are theoretically a blank slate, waiting to be filled with wonderful memories made by you. 
Attend Boat Shows
Boat shows provide you with a perfect opportunity to window shop for various yacht makes and models. Before you attend one of these shows, you'll want to do some preliminary research online or gather brochures and information from dealers to get a good idea of what you're searching for in a yacht. Boat shows feature hundreds, if not thousands, of different exhibitors and boats you can see in person.

Come prepared with your purpose, requirements, and budget, and you're bound to find a few boats that pique your interest. Even if you don't find your perfect match at these boat shows, you can compare the likes and dislikes of different makes and models. You may even find new features you didn't even know could exist on a yacht. 
Read Reviews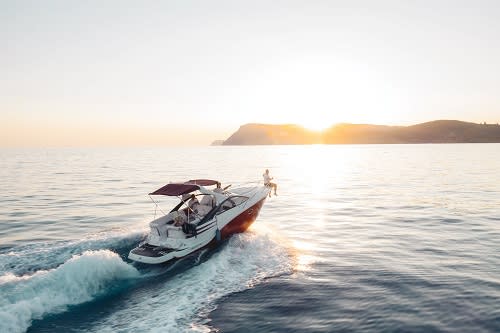 Online reviews are helpful for all kinds of products and services we anticipate purchasing, including your new yacht. Yachting journalists offer reviews on new boats, and a variety of online reports provide information about all types of yachts across the world. Be sure to take each review with a grain of salt, and don't make your decision solely based on these reviews. However, don't bypass the chance to learn more about the yachts you are considering. Reviews provide you with reliable feedback on the performance, upkeep, and overall experience of those who own the boat now. Online reviews or magazine features can help start your initial search before digging deeper into the reviews for those specific models to get more information.
Consider a Professional Survey
Before you purchase your new boat, it might be helpful to get a professional inspection of your yacht. A registered yacht surveyor will examine your boat to assess the condition of the yacht, including mechanical or engineering issues. While this may seem like something more suited to an old or used yacht, it's a great idea to allow a third party to inspect a new vessel for peace of mind and show your insurance the boat is in tip-top shape. Start by checking out the Society of Accredited Marine Surveyors or the National Associate of Marine Surveyors for a professional member near you, and don't be afraid to ask for credentials. 
Ask for a Sea Trial
Like any vehicle, you can take your yacht out for a test drive before you purchase. However, sea trials aren't as easy or accessible, especially in the initial stages of searching for a new boat. Many yacht companies will offer a sea trial, but it will be at your expense. This fee could be in the form of a one-time payment or a deposit of some kind on the yacht itself. Regardless, a sea trial is worth considering if you are seriously interested in making a purchase on the boat. The sea trial can help you get a feel for the yacht, ensuring that you will be making the right decision. 
Enjoy the Process
Buying a yacht may be a long, complex process, but the reward is so worth it. Be patient, stay determined, and the stressful moments will all be gone once you're relaxing blissfully on your new boat.

If you're interested in exploring Fort Lauderdale to take advantage of yacht life while having a luxury home nearby, look no further than Luxury Homes by Patty Da Silva. With a variety of luxury homes for sale in Broward County, the Patty Da Silva luxury real estate team can help find a property that's perfect for you.