Located on Florida's southeastern coast, Fort Lauderdale is one of the most appealing cities in the Sunshine State. It is the place to go for beautiful beaches, dreamy canals, and — of course — some of the most upscale hotels, bars, and restaurants in all of Florida. We're taking you through the top ten most luxurious seafood experiences in Fort Lauderdale.
Lobster Bar Sea Grille
If your ideal evening out involves fresh lobster, crisp champagne, and a sleek atmosphere, then Lobster Bar Sea Grille might be for you. This elegant seafood restaurant features a marble bar and dramatic lighting — both of which set the scene for a romantic evening. While you can order caviar, oysters, and other seafood offerings, you'd be remiss not to try the lobster. The Grille offers a Shellfish Tower, which combines whole lobster, oysters, ceviche, and Alaskan crab. It's the perfect option for a couple or a small group. You may also choose one of the lobster specialties from the Lobster Bar. No matter what you order, you're bound to savor it.
Wild Sea on Las Olas
Located inside Fort Lauderdale's Riverside Hotel, Wild Sea on Las Olas exemplifies "trendy." Wild Sea's indoor dining room is full of chic details, while its outdoor patio exudes a "see-and-be-seen'' ambiance. Serving breakfast, brunch, lunch, dinner, and everything in-between, Wild Sea's menu is equal parts surf-and-turf and includes creative dishes made from the freshest ingredients. There are also impressive wine, scotch, and cognac menus, adding to the ultra-chic vibe. Enjoy a drink while you peruse Wild Sea's offerings.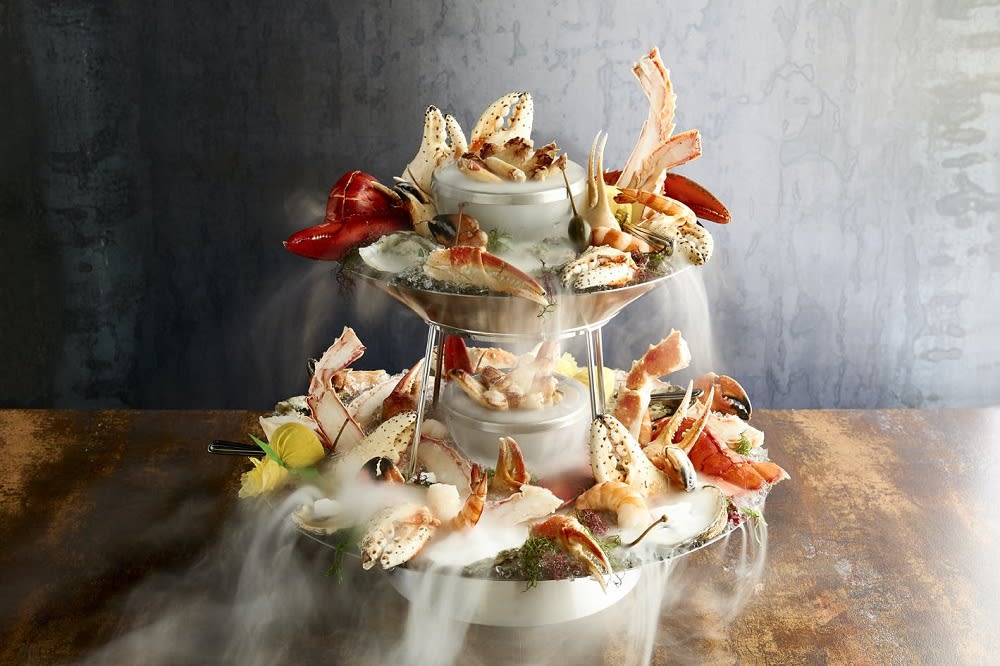 Credit: Mastro's Restaurant
Mastro's Ocean Club
Mastro's Ocean Club is one of the most luxurious seafood experiences that money can buy. Its Fort Lauderdale location has an unparalleled view of the water, as well as offering live music every evening. Mastro's interior combines rustic elegance with chic, modern touches, and the menu follows suit. Choose from sushi, lobster tails, and live Maine lobsters. Mastro's also does meat extremely well, and you can't go wrong ordering their super high-end American Wagyu chops and imported Japanese Wagyu cuts.
The Capital Grille
Similar to Mastro's, The Capital Grille is a high-end chain that never disappoints. Walk into this classic "club" setting and be greeted by black-tie servers and white tablecloths. Their Sushi-Grade Seared Sesame Tuna, Lobster Mac 'N' Cheese, and Lobster and Crab Cakes are all as fresh and delicious as they sound. The Capital Grille also specializes in steak and makes an amazing Filet Mignon. This is not a meal to miss.
Steak 954
Despite its name, Steak 954 actually specializes in seafood as much as it does beef. One of Steak 954's star dishes is its delicious Seafood Platter, which can serve two or four people. You can also request their Caviar Service, which allows you to choose between Beluga Imperial Hybrid and Russian Ossetra Royal Amber varieties. In addition to an expansive food menu, you'll also find a comprehensive wine list featuring wines from around the U.S. Not sure what you want? Steak 954 does everything well.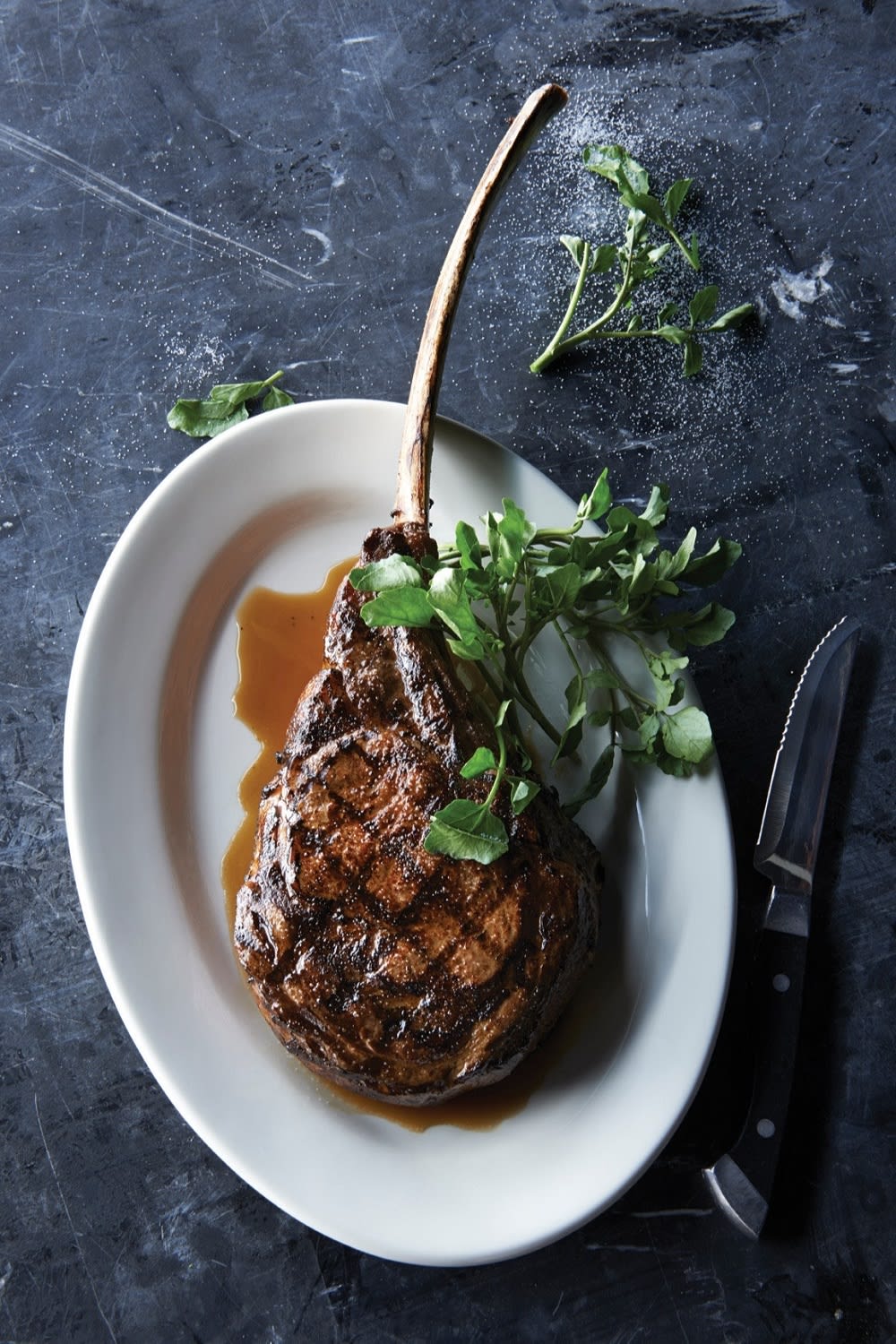 Credit: Morton's
Morton's The Steakhouse
Although Morton's is known for serving "The Best Steak… Anywhere," the chain also boasts a full menu of seafood, and prides itself on providing "the finest from land and sea." Like most upscale steakhouses, Morton's has a clubby atmosphere; walk in to find a large, stunning dining room, complete with white tablecloths and a full bar. Each guest receives the VIP treatment for which Morton's is renowned. Enjoy popular options like the Chilean Sea Bass, Oyster on the Half Shell, Colossal Shrimp, and more - Morton's provides a well-rounded dining experience.
Burlock Coast
Located in Fort Lauderdale's Ritz Carlton Hotel, Burlock Coast is a chic spot for fantastic seafood and cocktails. The restaurant faces the water and draws on its coastal locale to inspire creative, fresh recipes. The cocktail menu is playful and "rum-focused," drawing inspiration from the Prohibition period. Go for dinner and pair Raw Bar offerings with a glass of Burlock Ponche, their signature punch. Burlock also does a delicious brunch, which is well worth checking out on weekends.
Ocean2000
Ocean2000 is one of the many fantastic restaurants at Pelican Grand Beach Resort. You'll have a full view of the ocean from the restaurant's veranda, which makes for beautiful sunset memories. Ocean2000 draws on regional cuisine to add a Latin flair to its seafood offerings. The lobster tails are served with fresh, local vegetables, while the Shrimp & Scallop Scampi comes on a bed of coconut-scented Jasmine rice — nothing but innovative flavors at this resort staple.
3030 Ocean Restaurant & Bar
Located inside Fort Lauderdale's Marriott Harbor Beach Resort & Spa, 3030 Ocean Restaurant & Bar is another upscale spot for unparalleled food and ocean views. The candlelit dining room is romantic and relaxing and intended to make you feel both casual and chic. Enjoy exceptionally fresh seafood like Florida snapper, local grouper, and the house-smoked fish dip. 3030 Ocean is also a fantastic restaurant for hosting group parties and events.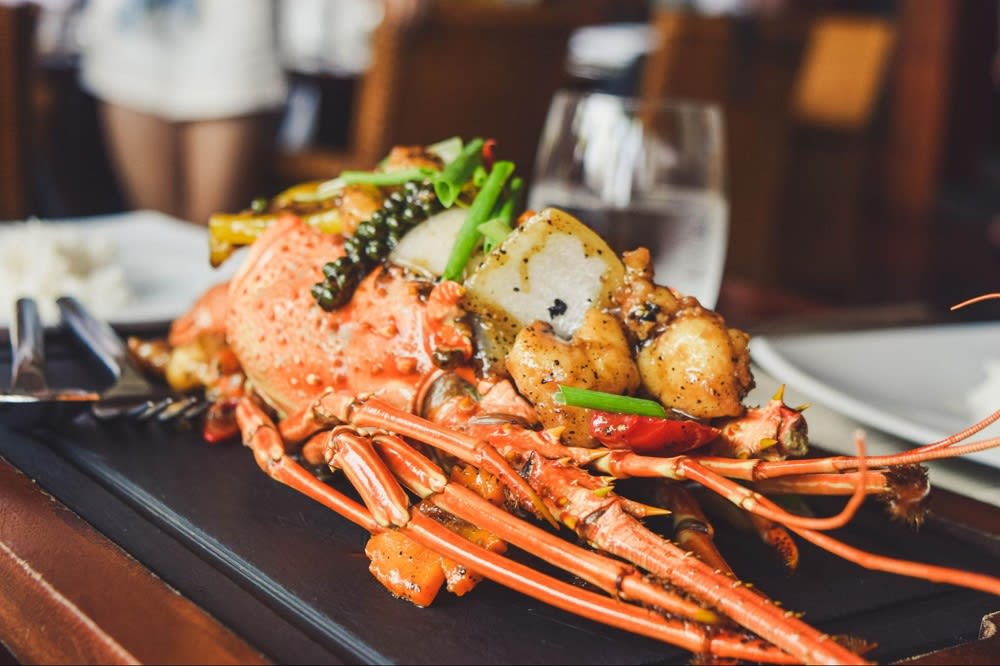 Rustic Inn Crabhouse
Although one of the less formal options on this list, Rustic Inn Crabhouse is worth mentioning simply because of the quality of its seafood. It's home to the World Famous Garlic Crabs™, which are made with a secret family recipe. Rustic Inn is also the spot to go if you're an adventurous seafood eater. Try dishes like Fried Alligator, Fried Frog Legs, and Spicy Conch Salad. Not quite ready to try legs? Not to worry! You can always opt for Loraine's Famous Linguine or their mouthwatering Maryland Crab Cakes.
Interested in purchasing a luxury home in Fort Lauderdale? Contact Patty Da Silva for her top listings.